When you're looking to hire the best PPC agency, how do you know which one is the right one to grow your business?
Without knowing what to look out for, and what makes an agency qualified to handle your business's online marketing campaigns, you run the risk of hiring an unqualified team.
Below we've put together 5 questions that will help you choose a PPC management company. This way, you can find a PPC agency that is best suited to achieve your goals.
5 Questions to Find the Best PPC Agency
1. Why Do You Need a PPC Agency?
That is to say, what all do you need a PPC agency to do for you? How much of your PPC marketing campaign do you need them to handle? Do you need them to do it all or can you do a lot of it yourself?
Have you even checked how much of the campaign can be allocated to your existing internal resources? Upon checking, you may find that you don't actually need a PPC agency after all.


Are there specific goals you're hoping to achieve by calling in the experts? Write these down.
Basically, you need to make a list of all the things you hope the supposed best PPC agency will do for you. Narrow the list by seeing what you can handle yourself. Then you'll know exactly what services you'll be asking for help with
And after you've got a list of things you can take care of yourself with your existing resources, you can pinpoint the specific areas where an agency's help is needed.
Doing this prevents wastefully spending a lot of money for an agency to do everything on your behalf. When, in reality, a load of the work can already be taken care of.
2. How Long Have They Been Around?
Beware of PPC agencies that haven't been around long. They may be up to date on current PPC trends, but they won't have the invaluable skills that only come from years of PPC marketing experience.
Also, they may not have much of a successful track record. Sure, they may have been top-notch in the last few months. But how will they do when digital marketing trends change suddenly and radically?
Without a long list of references from years of satisfied customers, there isn't much evidence that your investment in them will pay off. It's a gamble.
Instead, focus on agencies who have been around for a long time. These are the ones who have a track record for success, case studies, plenty of references to vouch for them, and a team who can work around your PPC needs.
3. How Good Are They?
Speaking of track records, how is the best PPC agency's track record? Can they give you references and do they have testimonials? Bonus points to any ads agency who has video testimonials – these are much better than basic text testimonials.
If not then watch out. Agencies who are wary to provide references are usually trying to hide their past failures. Or maybe they simply aren't proud of their work. They may even be trying to cover up the fact that they're a newer agency than they claim to be, thus proving they don't have the experience.
Only hire a company with an excellent portfolio of success stories and references that still rave about how great they are. You can also see how their company is rated on online review sites like Google My Business and the Better Business Bureau.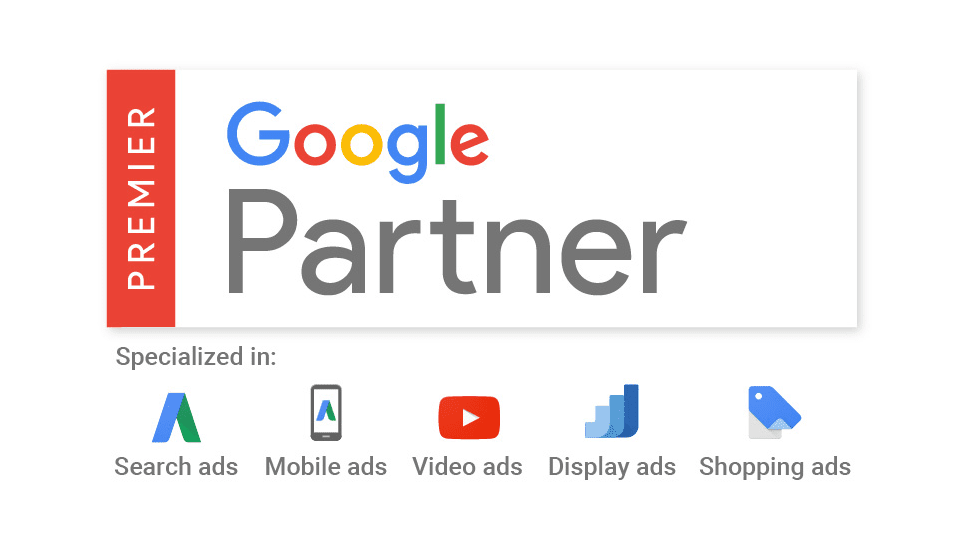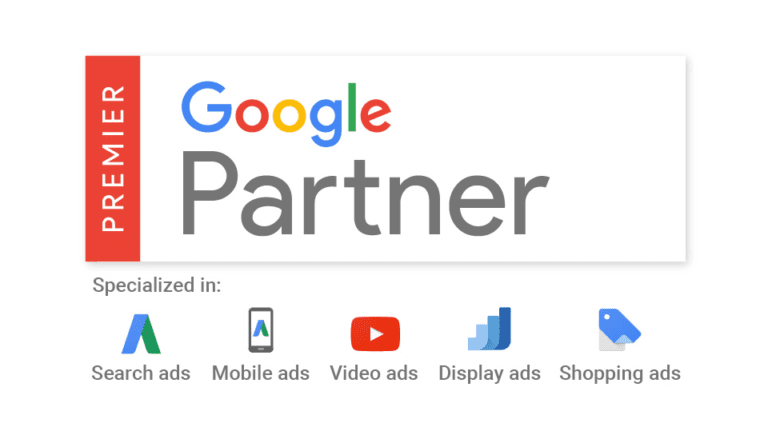 Better yet, do they have Google Premier Partner status? Being a Google Premier Partner is a badge of honor that proves even Google recognizes their PPC management skills. With this badge, you can be assured that an agency has a qualified team who can help drive more business your way.
4. Do They Have Experience in Your Industry?
Even if the best PPC agency you have your eyes on has got years of experience behind them, this will only go so far if they haven't done work in your industry before. That's not to say they won't help your business grow. But they likely won't help as much as an agency who specializes in businesses within your industry.
The fact is, every business is different when it comes to PPC ads. In different industries, audiences respond differently and pinpointing the types of ads that most appeal to them can take time.
If you hire a paid ads agency who has dealt with a similar business to yours, they can save a lot of time and you'll be running successful ads sooner than you would be otherwise.
While collecting references and checking portfolios, make sure they give you examples of success in your particular field (or at least a similar field). Confirm that they've had successful campaigns in your industry and this will heighten the chances that they'll serve you well.
5. Will They Take Everything if They Leave?
Be careful what you agree to. Make sure you maintain ownership of any work they do for you. Typically they will have you sign a contract that includes the work you want them to do and which details the ins and outs of your agreement . Read any agreements you sign carefully.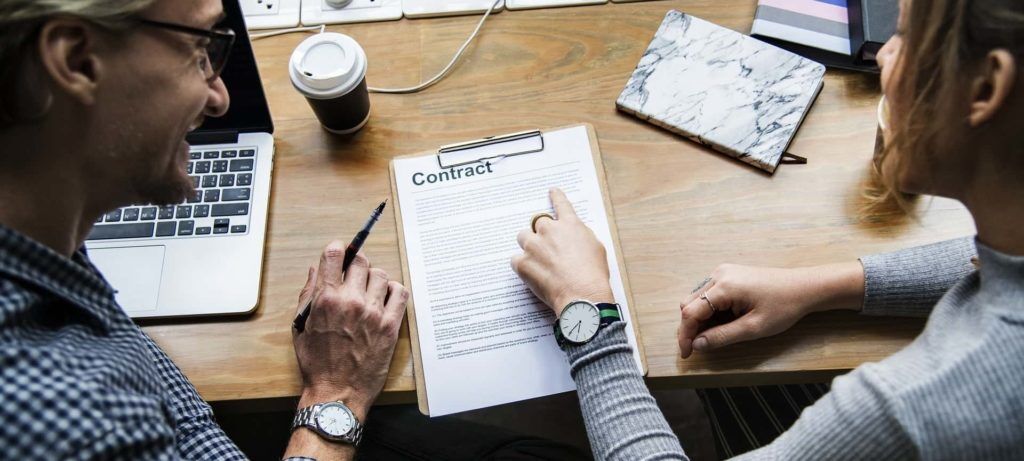 Some PPC agencies will keep the rights to all of the work they participate in. Then, when they part ways, they take it all back from you. You'll lose any landing pages, accounts, or other assets you've waived over to them.
Only hire an agency that agrees to give you full rights and control over the work you purchase from them. Any reputable or trustworthy agency won't argue with this sort of request. So, if you approach an agency who aren't willing to agree to this, take a step back and continue looking for the best PPC agency who are willing to agree to this vital detail.
Find the Best PPC Agency
Your best chance at a successful ROI is choosing the right PPC agency. Use these six questions to narrow your options and bet on the right horse.
PPC campaigns require a nice chunk of money to get going, and this doesn't include agency fees. Finding the right agency to work with can be difficult but it's definitely worth taking the time to do it right and avoid hiring an agency that has no right advertising itself as such.
If you think that KonvertLab are the best PPC agency you need to boost your sales, improve your conversion rate, or turn around a failing campaign, book a discovery call today and we can brainstorm the next steps.