*KonvertLab does not reimburse travel costs to/from space stations 🚀
Want to help companies make more money with ads? Join our team of remote marketers, we're hiring.
Here's the real in-house team you'll be working with on a daily basis. We recruit only the best of the best & don't farm our work out to chumps.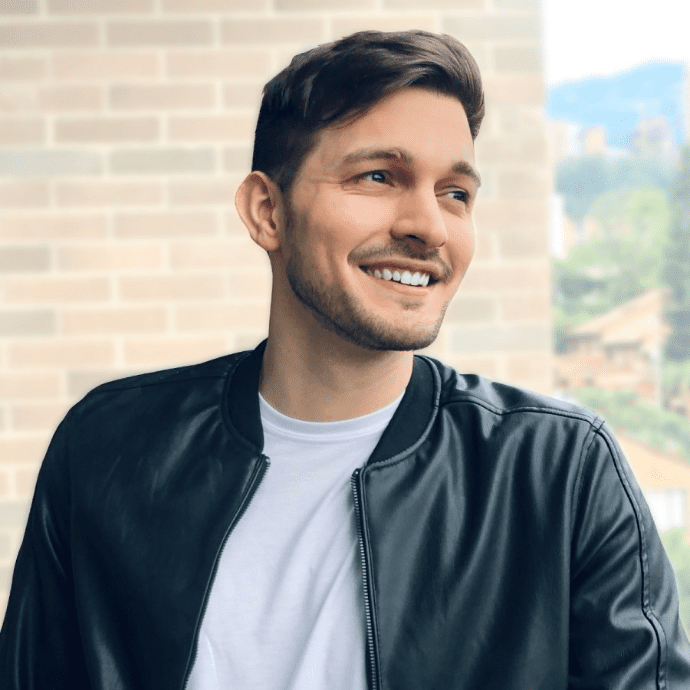 Lewis claims that he "started" his digital marketing career when he was 14. He's so proud of this fact that it inadvertently still found its way onto his bio. Does selling Yu-Gi-Oh cards to your friends count as marketing? You be the judge.

When Lewis isn't on the beach taking a photo with a surfboard that he's not going to use, he's applying his creativity on figuring out ways to make life easier for every member of our team and applying his 93 years of experience making sure each client gets our best work.
Tim is a man of character; You can often find him trash talking his friends in the popular children's game, "Smash Bros.", to the brink of psychological torture.

When he's not going on one of his infamous, "Here's-Why-I'm-Right" rants, he's usually stuffing photos of his cats in your face while you're trying to eat dinner. Without Tim, we'd be totally lost on marketing strategy & helping our clients make way more money.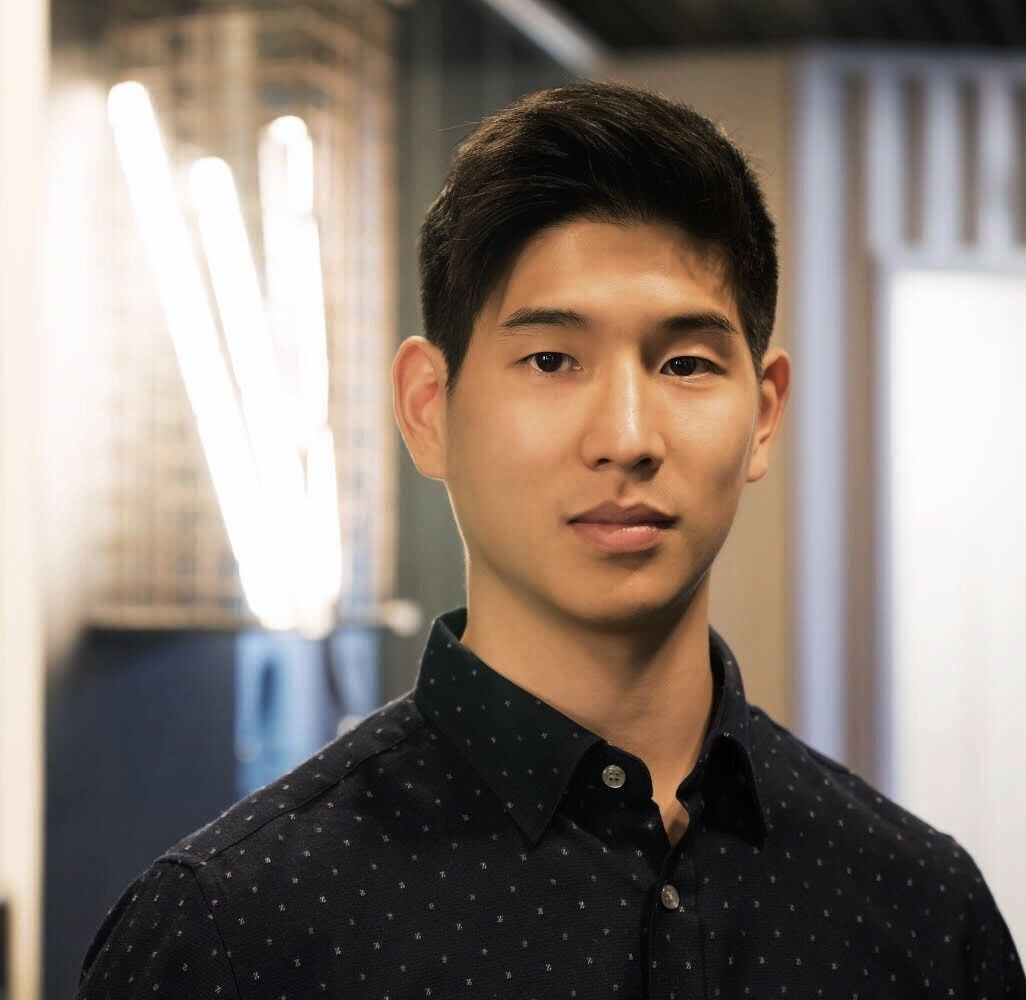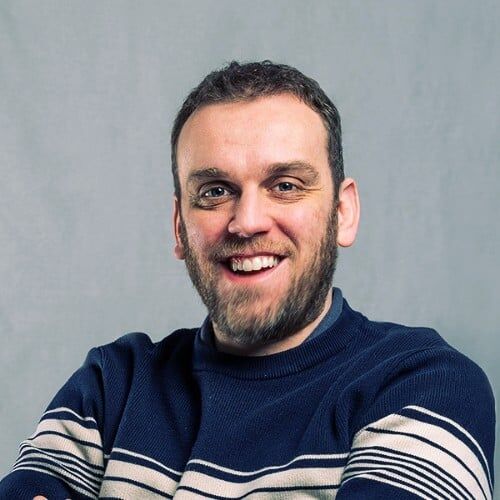 Christian was hired because we needed someone much older to portray a sense of professionalism. We have him sit in on our client calls so he can nod slowly and yell, "Very well then" and "I concur" periodically with his British accent.

When he's not watching crickets (apparently a real sport) with his "mates" he's making sure all of our internal disputes and systems are managed accordingly. We're lucky to have found someone who cares about the growth of others and has the experience to help guide and lead our rambunctious team.
Drago claims that waking up at 4am and fasting gives him peak mental focus. His routine looks like: 4 AM - Wake up, then 5 AM - Nap, 10 AM - Wake up, 1 PM - Lunch, then of course, 2 PM Nap.

He's finally energized around 9pm since he took so many naps during the day, so he ends up staying up until around 1 AM to do it all over again. However, during that 4-hour stretch, no lead-gen campaign is unsolvable.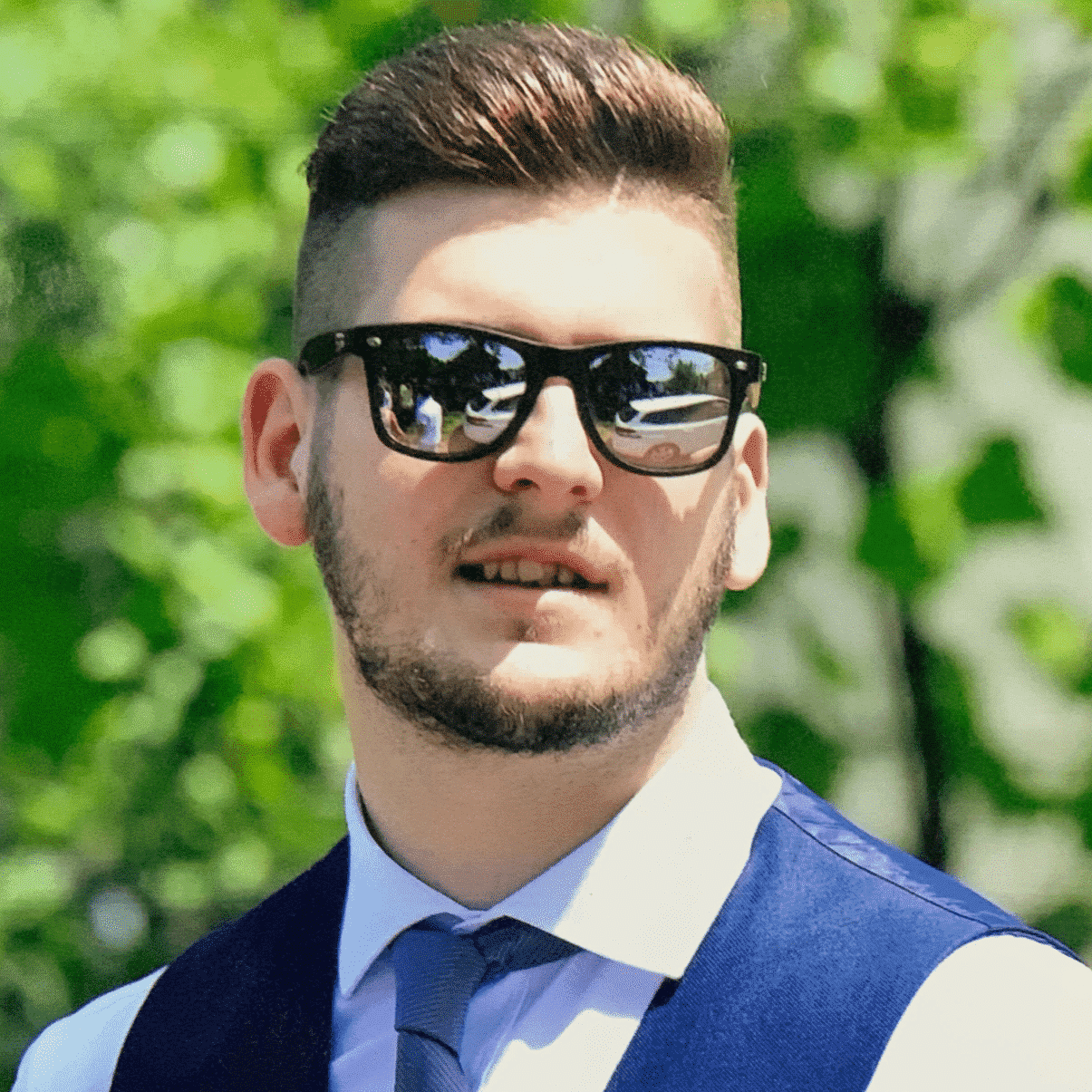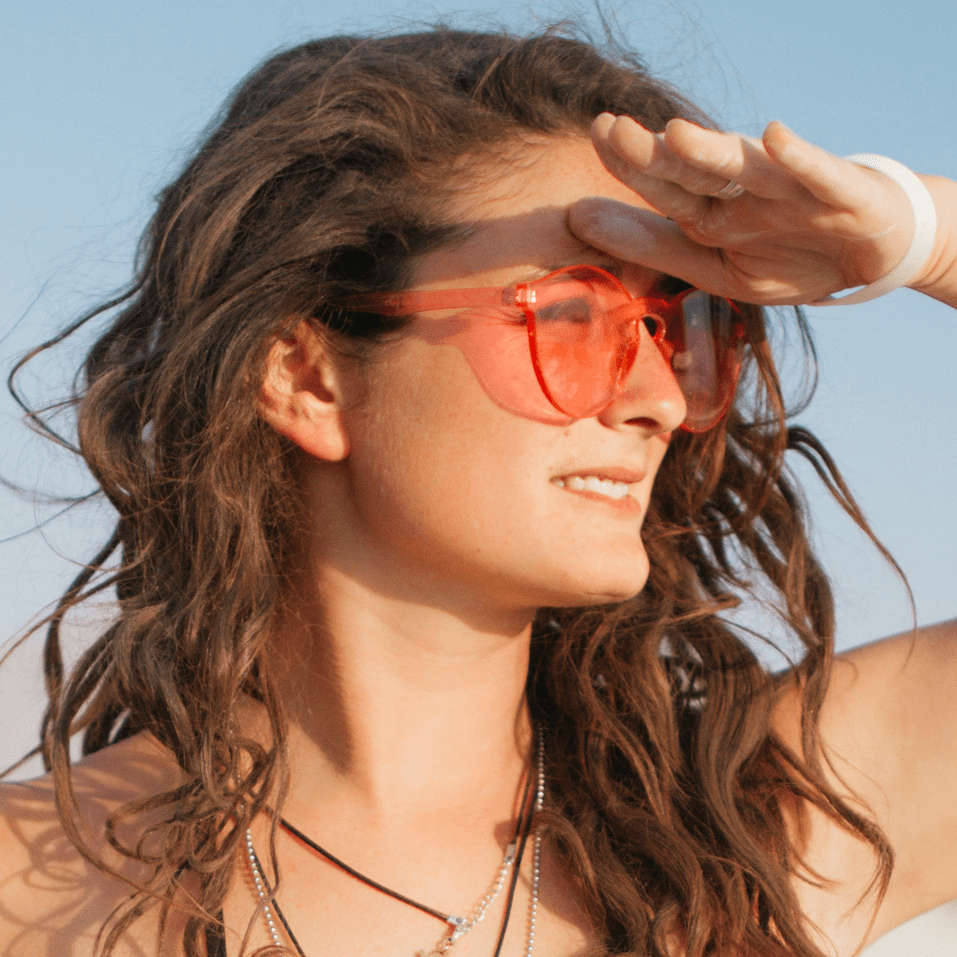 Sarah insisted that we use a photo of her at Burning Man as her professional company headshot... so here we are.

As a company, we've started to offer background noise-cancellation software as a perk so we don't have to hear the EDM from the rave she's attending during work hours. Sarah has the ability to shuffle through any difficult ad campaign like it's a song she's dancing to.
"Your reports look like sh*t", was the first piece of feedback Kat gave us when we politely asked her to come work with us... She said it with a smile and upbeat tone so we didn't know how to react.

Behind her friendly demeanor and valley-girl accent, Kat, has a no-nonsense attitude when it comes to making sure, we as a company, are delivering on our promises and our clients are making money.
Aanchal spent the equivalent of a "small family fortune" on Apple products, a week before her home-office stipend kicked in. So if you're looking for financial advice, I'd keep scrolling.

She currently holds the record at KL for "most times infected with the 'rona" (6x in 3 months) but despite that still placed 2nd in Canada's International Pro-Wrestling Tournament. (Only one of those statements are true).

Aanchal is an organisational beast though. With her on your accounts, campaigns will be singing whatever tune you like in no time!
When Adam or "A-bron James" isn't aggressively scaling FB ads he's usually schooling the local 5th graders in basketball or drying fruits in his dehydrator.

A legend in his local rec center, we're all lucky that Adam decided to focus on dunking on Facebook's algorithm as a career choice. When it comes to FB campaigns, Adam is our point guard, and the scoreboard is ROAS.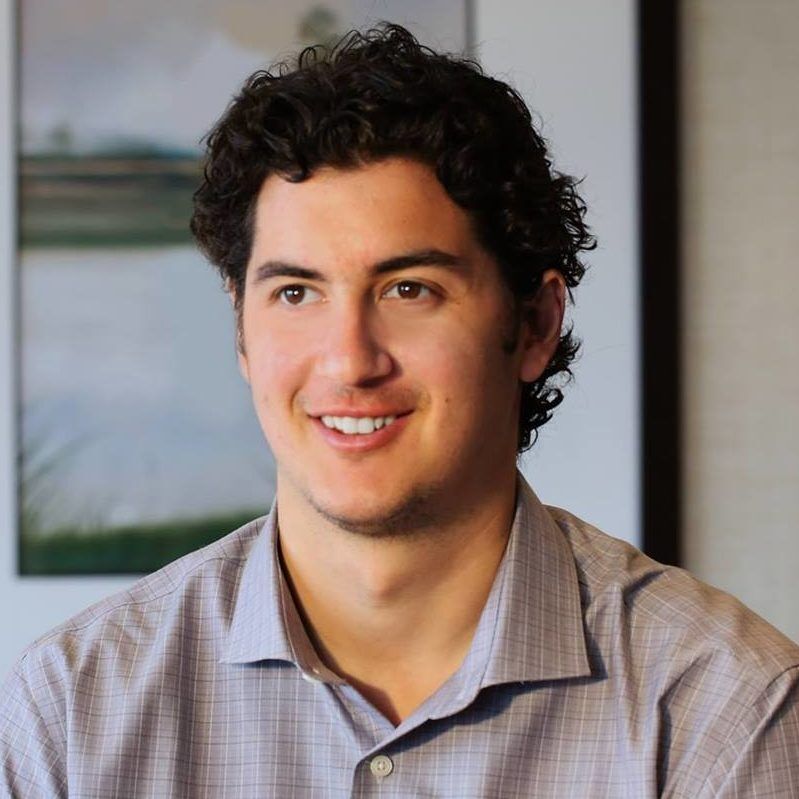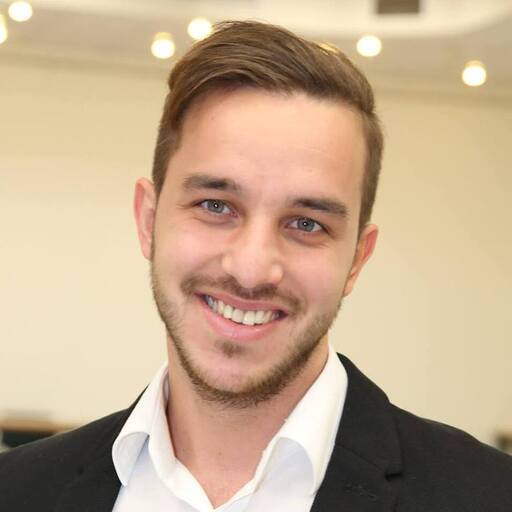 Triantafyllos spent a while in the Greek military… Although he omits the part about his honourable service being spent cleaning toilets.
Tri spent 3 months begging for a KonvertLab hoodie, then wore it once and said Greece was too hot. Honestly, we've never seen it since! Not even when he's pretending to be at a ski resort. Tri has been crushing it since day one at KonvertLab - with him as your campaign manager, results have nowhere to hide.
Jr. Media Buyer - "Mr. I Need Access"
Dusan once built an entire floor of his house with both of his eyes closed (because he had a team of contractors doing the actual work). Dusan is basically famous on Youtube, averaging a record-breaking 14 views/day.

Dusan, is our "this is due tomorrow? I'll have it to you within an hour"-guy, and as our "glue" guy Dusan makes sure all the dirty-work needed to make an organization run smoothly, gets done. No job is too small for our resident YT influencer.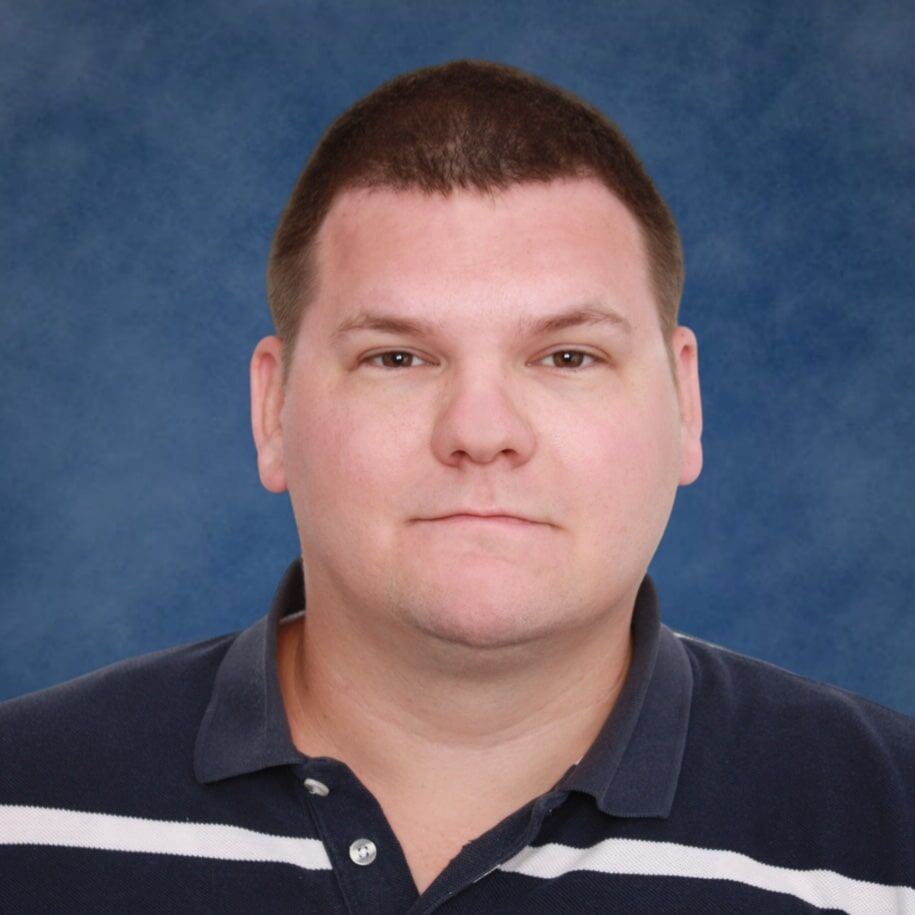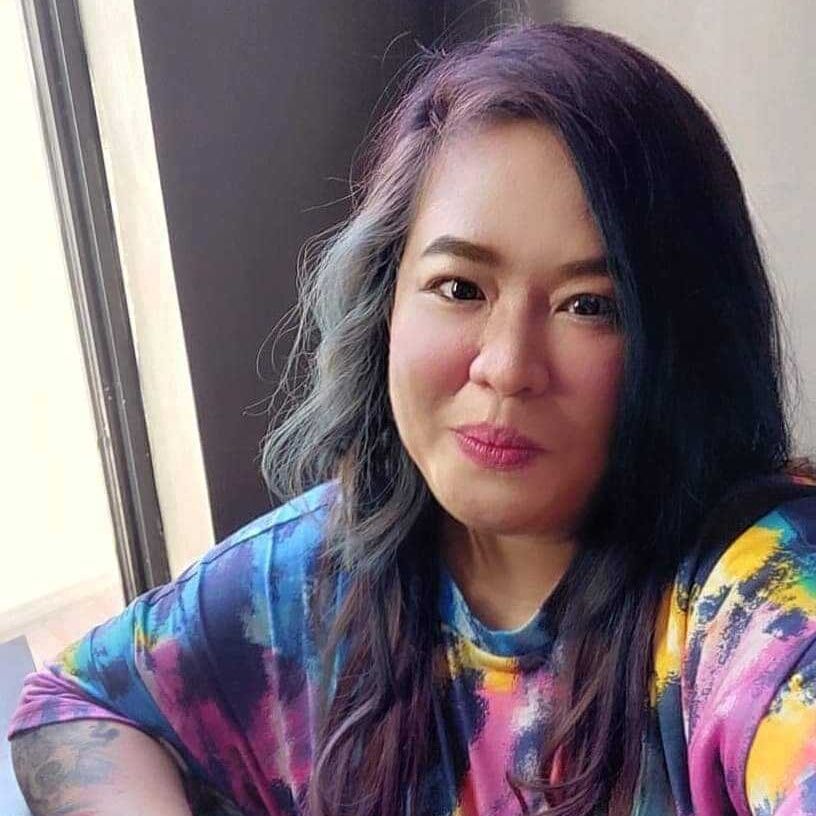 Donna, a former lead vocalist, has survived 9 hurricanes, 13 tsunamis and Covid all within the last 4 months while handling nasty replies from our outbound campaigns.

Without her, our Slack feed would have 0 images of children in it but we would also run out of new excited prospects to talk to. Many of our long-term clients and partners have her to thank for getting us in the door.
Roberto, as a new father, has been inspired to take care of his health so he's been eating cookies for breakfast and watching more Netflix to build a dad bod by summer. He's asked us for additional responsibilities and working weekends to make sure that he doesn't have to be home to change diapers. Very inspirational.

Roberto is a master at balancing the incredible amount of creative work our team throws at him. After struggling with trying to deliver high quality design work, bringing on Roberto was pivotal in being able to turn things around.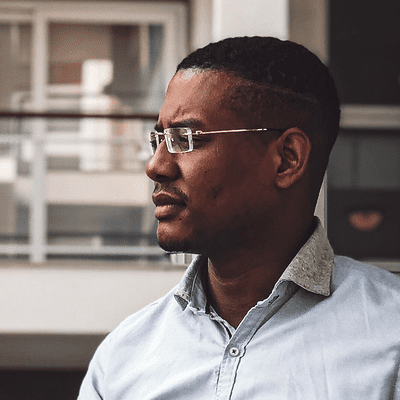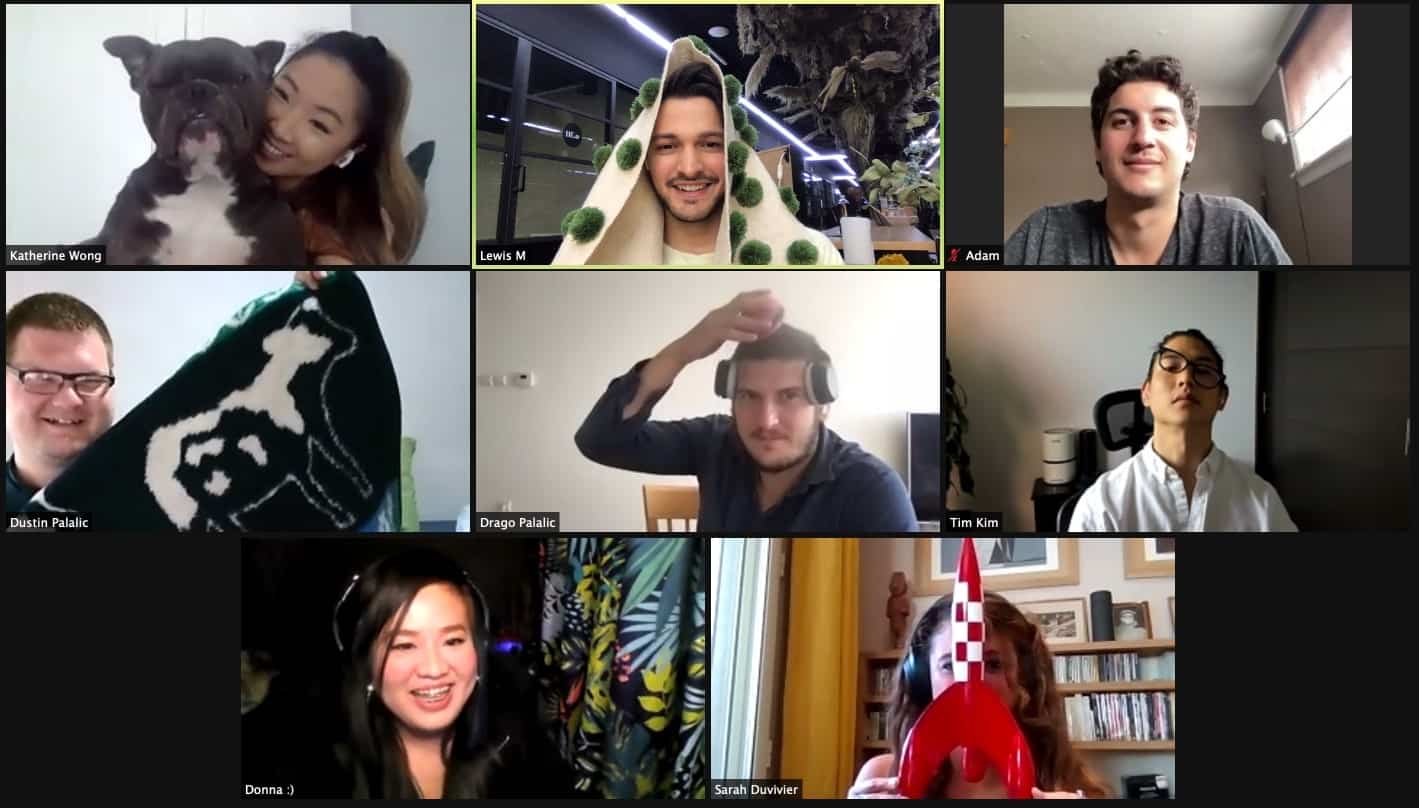 We're part of a global team spread across 9 time zones where we sign into Slack and open up our work tools on the schedule that fits our lives best. We communicate asynchronously, work autonomously, and take ownership of all parts of this company because it's ours too - not just shareholders'.
You start your role with an immersive remote onboarding experience to learn about our clients, culture, and business. Everything is done virtually but we don't let that become an hindrance. And the learning doesn't stop there—ongoing direct-feedback from your managers and peers is one of our five team values, and we continuously support your professional development with dedicated, mandatory-learning hours.
Being a remote-first company doesn't hold us back from working collaboratively and building strong bonds. We share our lives in the #random slack channel where we post photos of our pets and travel while encouraging growth by sharing things we learn individually in our #learning channel. A part of our huddles always includes reserving a little time to share personal wins with our team.
Gain Experience in the Tech Industry
We work with the world's leading entrepreneurs and innovative tech companies. This gives our team members a unique opportunity to work directly with VC-backed tech companies, self-funded startups, and founders who have started their own brands. Our diverse portfolio of clients lets our team members consistently gain new experiences, work with new technologies, and execute on the cutting-edge of digital marketing strategies.
❌

We don't work with jerk clients
For us it's not just about money. It's also about creating good relationships between our team and the clients we serve.

That's why we do not work with clients that cross the line of respect no matter how much they pay us.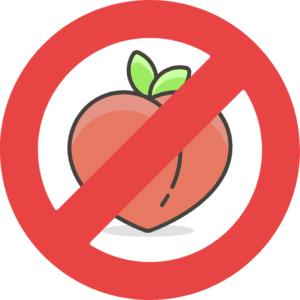 Super Flexible Vacation Policy
New Computer / Devices Stipend
Work from Anywhere Remotely